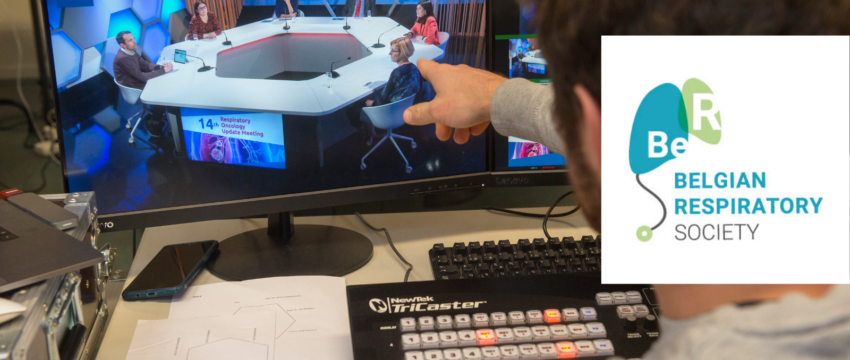 14th edition of the Respiratory Oncology Update Meeting – online!
On Saturday 14 November 2020, Congress Care organised in cooperation with the Belgian Respiratory Society the 14th edition of the Respiratory Oncoloy Update Meeting. This year, the educational symposium with her renowned faculty was brought to the delegates completely online. The meeting was preceded by the satellite symposium 'Driving the Driver Mutations' Seat.
Both symposia were extremely well attended and almost doubled their regular numbers when it comes to registrations.

A big thank you to the faculty; led by Johan Vansteenkiste, in cooperation with Paul Van Schil, Xavier Geets, Birgit Weynand, Ingel Demedts and Thierry Pieters. Also, we would like to thank our esteemed and loyal sponsors. Without their support, it would have been possible to digitally transfer the knowledge, shared in these state-of-the art lectures and case discussions, to our audience.

Last but not least, a grand round of applause to the audience! In these tumultuous times, thank you to our audience, being able to find some space in your full agenda to attend these meetings.