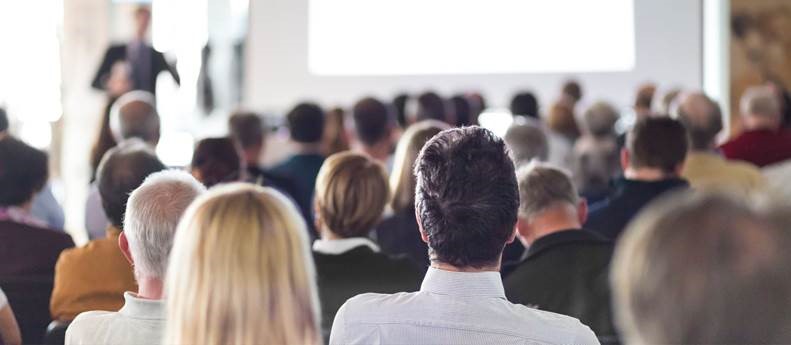 How do I organize a successful scientific meeting?
Conferences, congresses, workshops, etc. offer the scientific community many opportunities to explore new areas, to share research results, to meet and network outside the workplace.
The organization of a successful meeting involves many aspects. Congress Care shares with you a number of important aspects of this process:


An interesting program
The quality of the speakers, and the topics they share, are essential for an interesting scientific meeting. If one of the goals of the meeting is to attract as varied an audience as possible, the program committee must, for example, take this into account in the choice of speakers, subjects and working methods.


Programming
In addition to substantive sessions, breaks are just as important: networking is one of the most important advantages of a scientific meeting and coffee breaks are the perfect opportunity to learn about other people's ideas and to talk about the knowledge that has just been gathered.


Location
Scientists, doctors and researchers receive a large number of invitations for meetings. In order to distinguish from other meetings, it is important to choose a location that is easily accessible, has pleasant rooms, high-quality audio-visual materials and where there is enough space to also meet others outside the conference room.
Social media
Start informing your potential participants in time. Give your participants enough time to familiarize themselves with the date, location and content. Social media is playing an increasingly important role here. Even before the meeting takes place, substantive information can be shared, so participants are regularly reminded of the meeting and are curious about the content. Make sure that your participants know which topics are being discussed, who will give the presentations and which other learning opportunities will be available. Social media can also be used to match your potential target group with what they would like to have placed on the agenda of the meeting. You create a large involvement of your audience.
Challenge
It is undeniable that it can be a real challenge to organize a scientific meeting.

Congress Care gladly supports you in the total or partial organization of scientific meetings. With over 20 years of experience in this area, we can completely unburden you and draw your attention to the possible pitfalls. This way we put together your own successful scientific meeting!
Get the most out of your event
We understand exactly what you are looking for and will make your event a success.