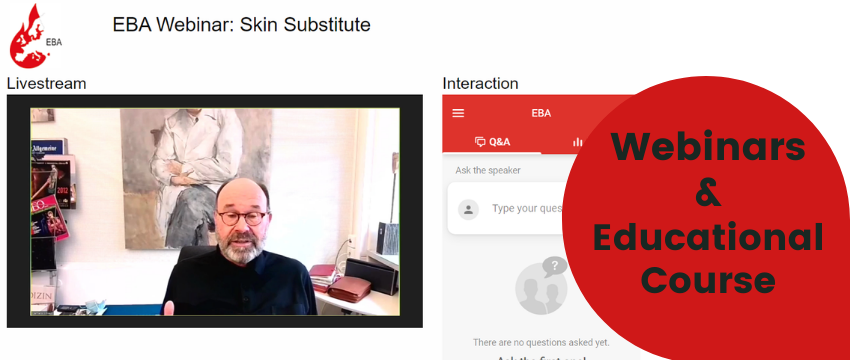 This years online program for the European Burns Association
Since 2014 Congress Care takes care of the secretary of the European Burns Association (EBA). A non-profit organisation to promote burn prevention, to study the prevention of burn injury and all other aspects of burn treatment – www.euroburn.org
The 19th European Burns Association Congress was scheduled for 8-11 September in Turin this year.
Due to COVID-19 we had to make change of plans. Instead of 4 days live in Turin we created an interesting alternative program for all EBA members (and non-members!), spread over this year
This program includes 3 Webinars on specific topics (free for EBA Members) and a two days online educational course.
Last week we finished the first online course: skin substitutes. A successful afternoon meeting with more than 130 online participants. Thanks to Clemens Schiestl, EBA president, Naiem Moiemen and Tina Palmieri for their contributions.
The full program is available on www.eba2021.org; EBA members and others can register here for all program items at once.
Next upcoming: Guidelines in EU Burn Care | Wednesday 2 June | 16:00-19:00